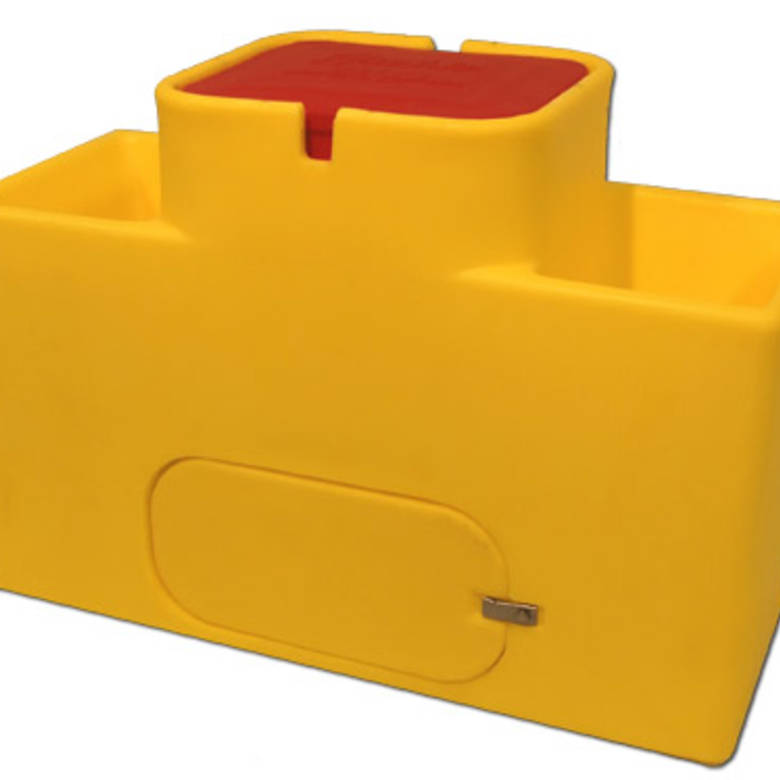 Watermatic & Watermaster Thermo Drinkers
The design and features of the Watermaster make it an optimal solution for drinking water supply in large barns. The robust, fully enclosed polyethylene outer wall is impact resistant and very animal friendly due to its rounded shape and lack of sharp edges. In addition, it is frost-resistant thanks to the protective PU insulation. The float has a large capacity and can be serviced without tools.
The difference between the Watermaster and the Watermatic is in the float. The Watermaster has a float with a capacity of 4500 litres per hour. The Watermatic has a float with a capacity of 1300 litres per hour.
Highlights:
Optimal fresh water concept
Frost-resistant to -30°C thanks to PU foam layer
Optional heating element for extremely low temperatures
Robust polyethylene outer walls
Drain plugs and rounded corners and edges for easy cleaning