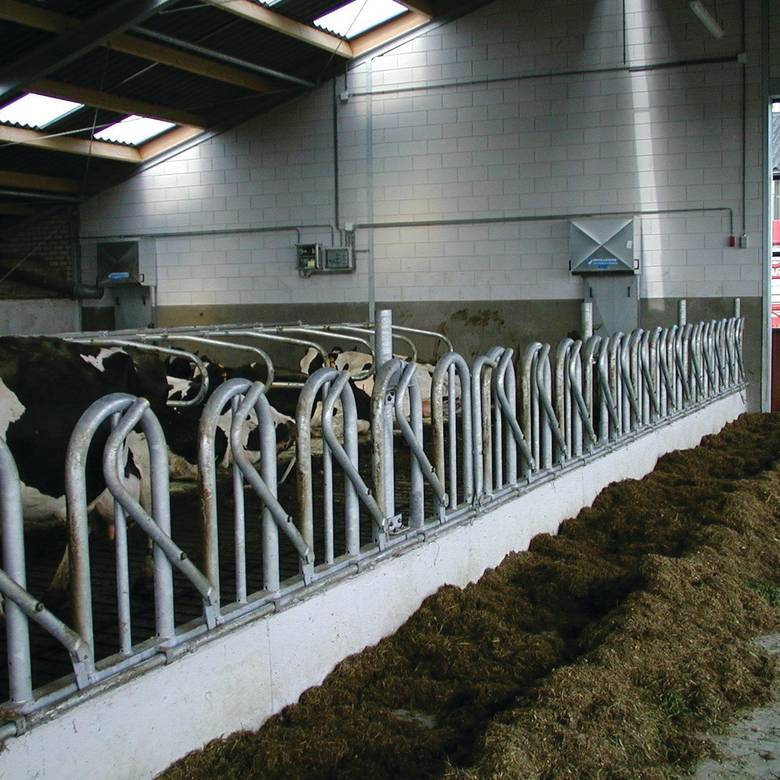 Swedish self-closing feed fence
The self-closing Swedish feed fence of Royal de
Boer offers optimal security for animals with
horns. The frames are made of robust tubes.
The rounded ends provide easy access to the
fence, even for smaller animals. The animals
can be managed flexibly, as the central control
system allows you to release them individually.
The catcher bars are equipped with an optional
collar safety device.
Highlights:
• Robust and sturdy
• Suitable for animals with horns.