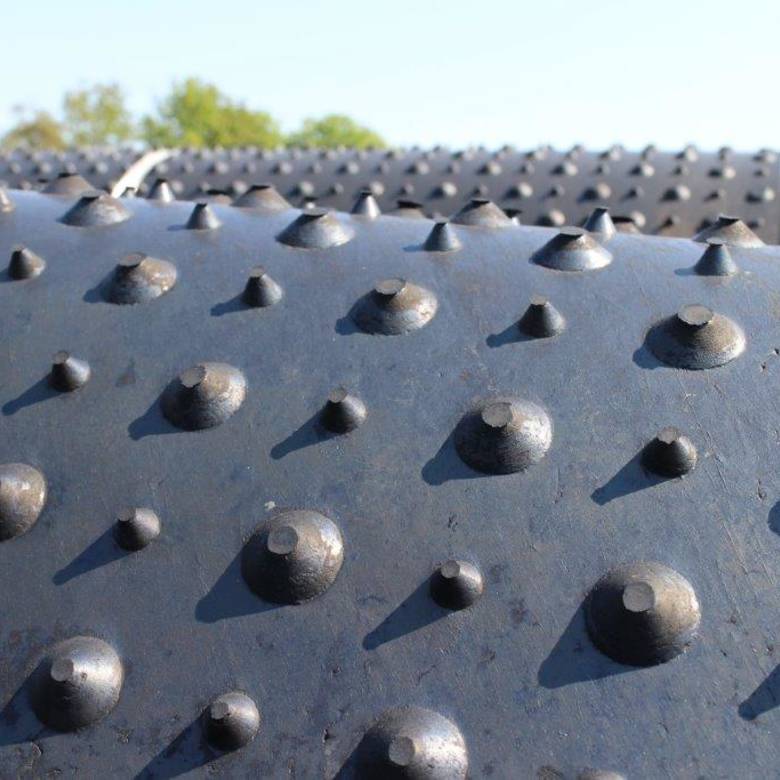 Gummystuds
The Gummystuds mat is an all-rubber cow mat on a roll. On the underside, the mat has rubber studs to generate extra suspension and grip. To achieve a good balance between carrying capacity and resilience, studs of different diameters are used. The top side has a hammered profile, which offers a good compromise between holding the litter while still being easy to clean. The front and back of the cow mat slopes at an angle, improving moisture run-off.
This cow mat is available in 3 height sizes, 20, 25 and 33 mm thick. The 20 mm is available in various widths for use in young stock cubicles. The 25 and 33 mm versions are aimed at older young stock and large stock in terms of dimensions.
The cow mat is delivered in one roll to size, the seamless design prevents litter from accumulating under the mat.
The mats are all DLG tested. They excel in wear resistance and durability. The studs provide extra resilience, up to 16.2 mm in the 33 mm version, making this rubber mat significantly more comfortable than a standard rubber mat without studs.