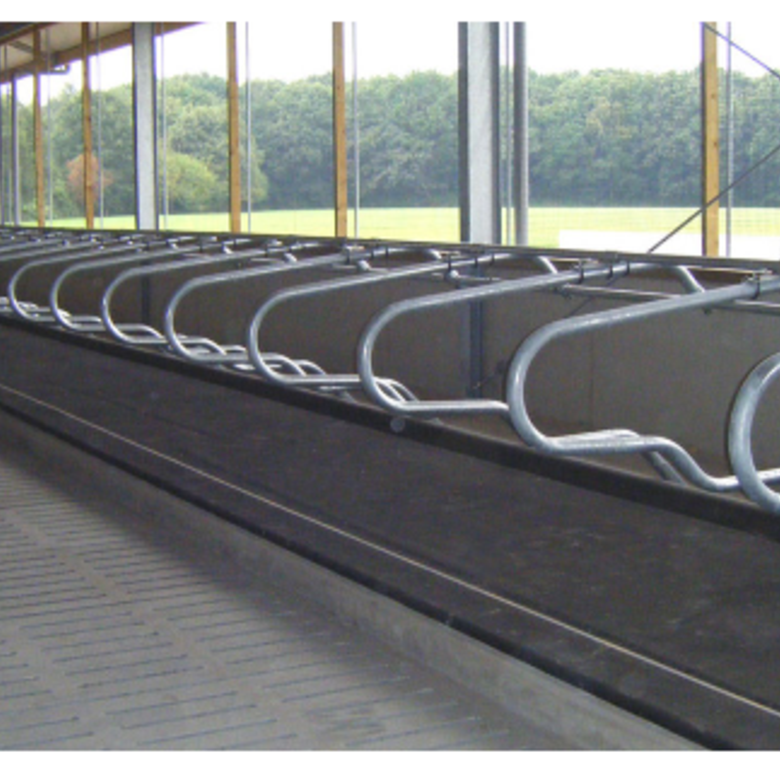 2D Optima cubicle
The 2D Optima is the international bestseller in the cubicle range. This cubicle combines optimum freedom of movement and ease of installation. It is a proven concept that has resulted in happy users for years.
The 2D is placed in a separate base, after which the front tube and neck rail are mounted. A clear and easy-to-install system. The cubicle guides the cow to her lying position and offers plenty of space for her to reach it with ease.
The 2D is available as a version with a comfort bend or as a US version with a straight lower tube. The latter is used in combination with green bedding or sand bedding. A High Neck Rail edition is available for herds containing animals of above-average size. This version is 10 cm higher than the base variety.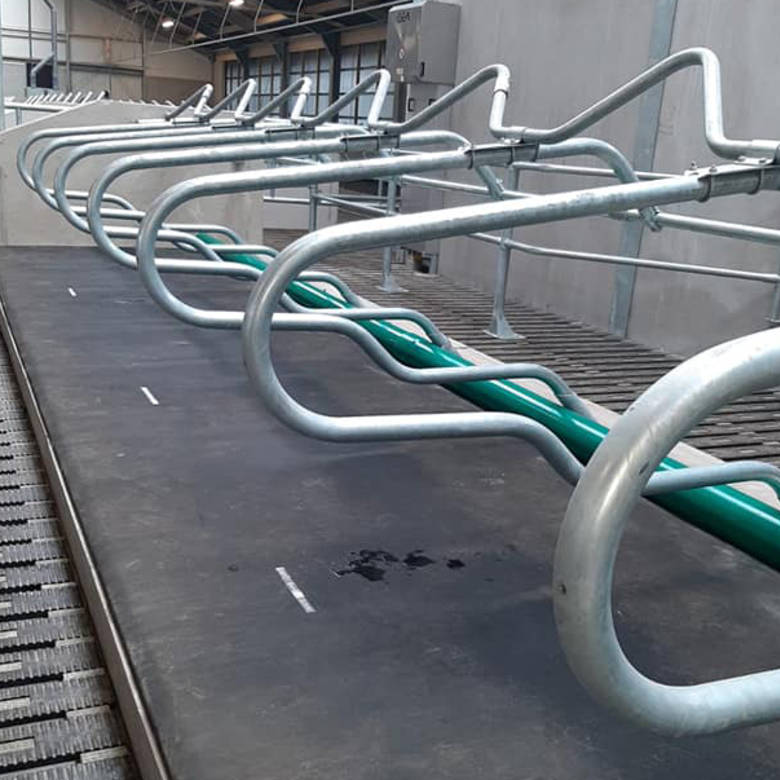 2D cubicle options
There are plenty of options for you to complete your cubicle version:
The extended clamp plate provides the cubicle with extra stability. The first attachment point is closer to the rear, and the cubicle is attached to the neck rail through a plate connection rather than a point connection. The extended clamp plate is an investment in the durability of the system.
The curved neck rail gives the cow significantly more space to move compared to a version with a horizontal tube. The V-shaped version automatically guides the cow to the middle of the cubicle. As a result, the cows generally take a straighter position in the cubicle, which results in reduced soiling.
The plastic knee barrier demarcates the cubicle in a highly animal-friendly manner. Because of this, the neck rail loses part of its guiding function, which means it can be attached slightly more to the front. This gives the cow significantly more space to stand or lie down. The knee barrier can be adjusted after mounting, so it can be fine-tuned later.