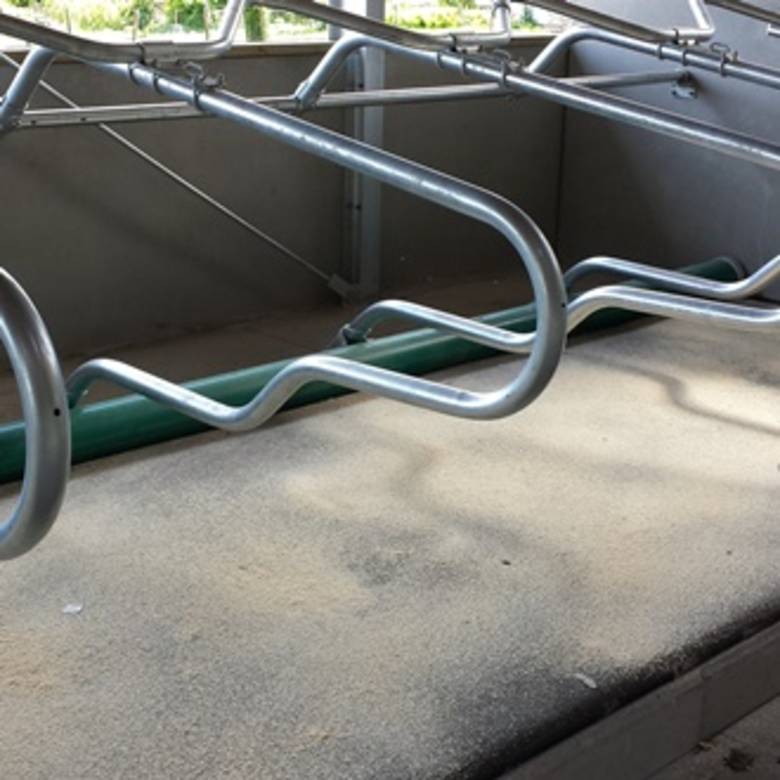 Durasoft cow mattress
The Durasoft cow mattress is composed of a reinforced rubber top cover, on roll with a 40 mm thick Poly-Urethane mattress underneath.
The top cover is 3.2 mm thick and reinforced. Years of practical experience with Royal de Boer have shown it to be a particularly durable product. The product is wear-resistant and does not run. The fine, silky structure on the top of the cow mattress sufficiently retains the litter and this cow mattress is easy to clean. The cow mattress is secured with strips on all sides to prevent manure and milk residues from accumulating under the mat.
The Poly Urethane cow mattress with a density of 180kg/m³ is wrapped in a foil during laying to prevent penetration of moisture from the floor. The cow mattress has been DLG-tested and is particularly resilient. At point load, the mattress springs in almost 27 mm. During the endurance test, there was hardly any permanent deformation.
As standard, the mattress has a bedding length of 180 cm. On request, a length of 190 cm is also available to meet the requirements of the sustainable livestock farming yardstick.
The Durasoft cow mattress offers the cow a lot of comfort, combined with a long lifespan. This makes the Durasoft cow mattress a good investment, both from the cow's point of view and from your own.