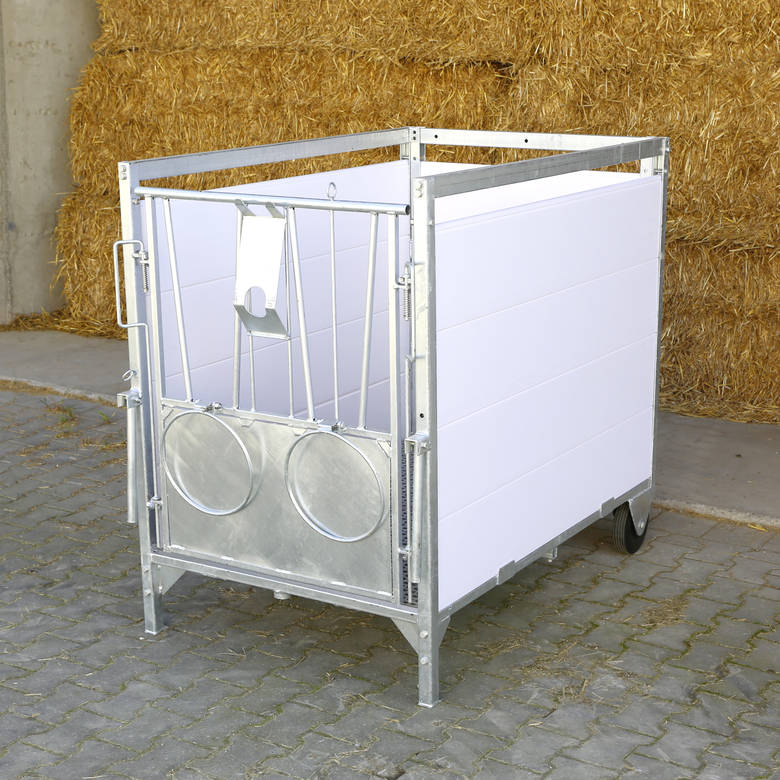 Calf boxes
Calf boxes are available in various widths. The calf boxes have a very effective open front gate to which a weaning bucket and a saucer can be easily attached. The boxes come with a two-piece plastic grid as standard.
Optional is the wheel set with lever system for moving the calf box, e.g. for cleaning.
Dimensions:
Calf box Small 130 x 85 x 106 cm
Calf box Large 160 x 100 x 106 cm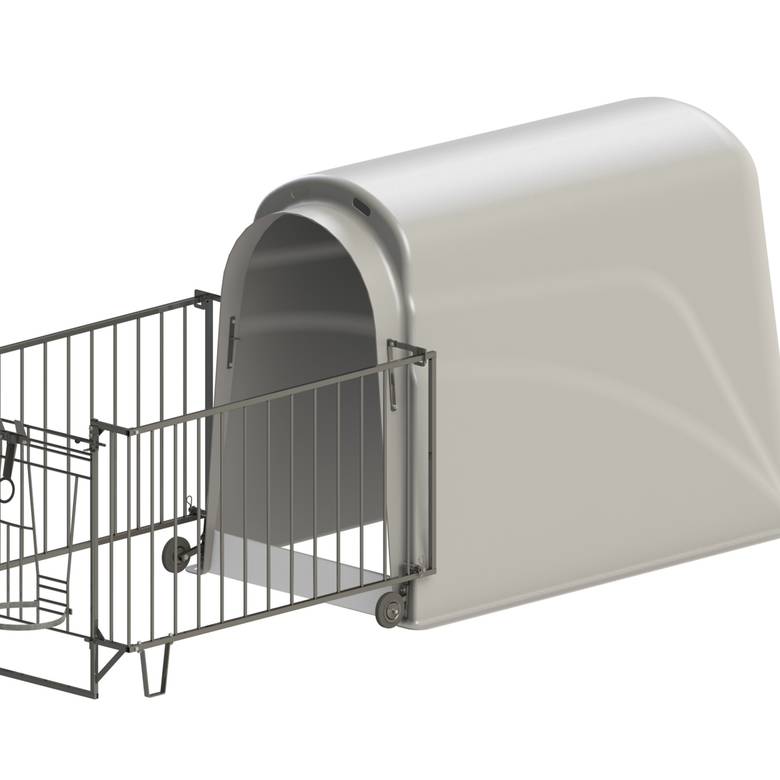 Single calf hut
The Single Calf Housing Small is ideally suited for outdoor rearing of calves up to 2 weeks old. The calf hut distinguishes itself through its strong and durable material and its unique and patented fencing. The wheels under the hut make the hut easy to move, in case of relocation or for cleaning with the high-pressure cleaner elsewhere on the farm. Straw refreshing is a breeze thanks to the folding gates, which can be operated with one hand thanks to the smart locks.
Dimensions:
Hut 210 x 115 x 146 cm
Fencing 150 x 110 x 96 cm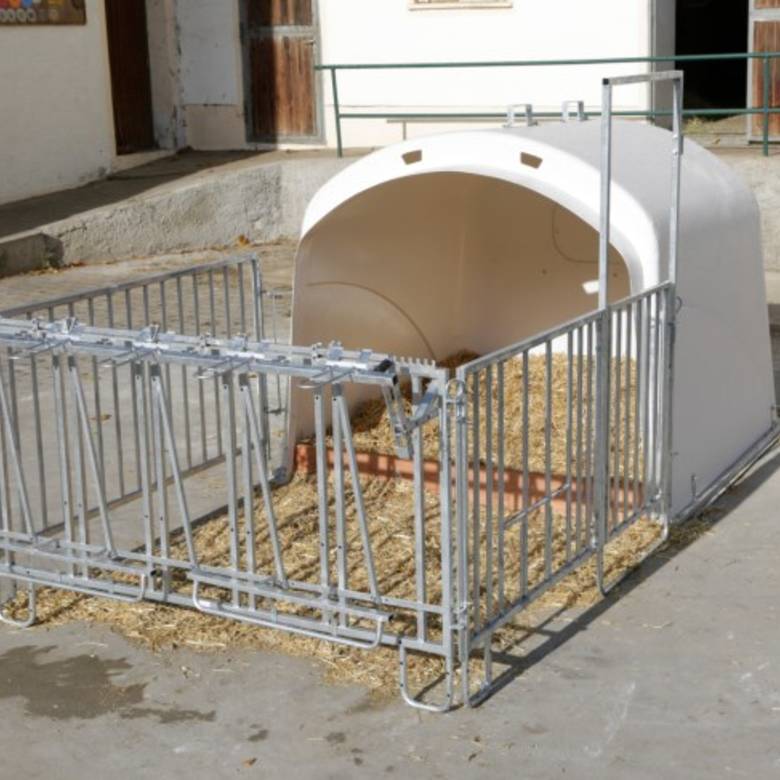 Group calf hut
The group calf hut premium XL is ideal for rearing calves in groups of up to 5 calves (local animal welfare regulations must be observed). A sliding panel at the back makes it easy to feed hay. The calf hut with an outside area gives a good overview and makes monitoring easy.
Dimensions:
Hut 238 x 223 x 189 cm
Fencing 209 x 221 x 120 cm