Barn equipment
When it comes to designing and furnishing a barn, cows and people are the top priority. Want to know more about the barn equipment solutions by Royal de Boer?
View our solutions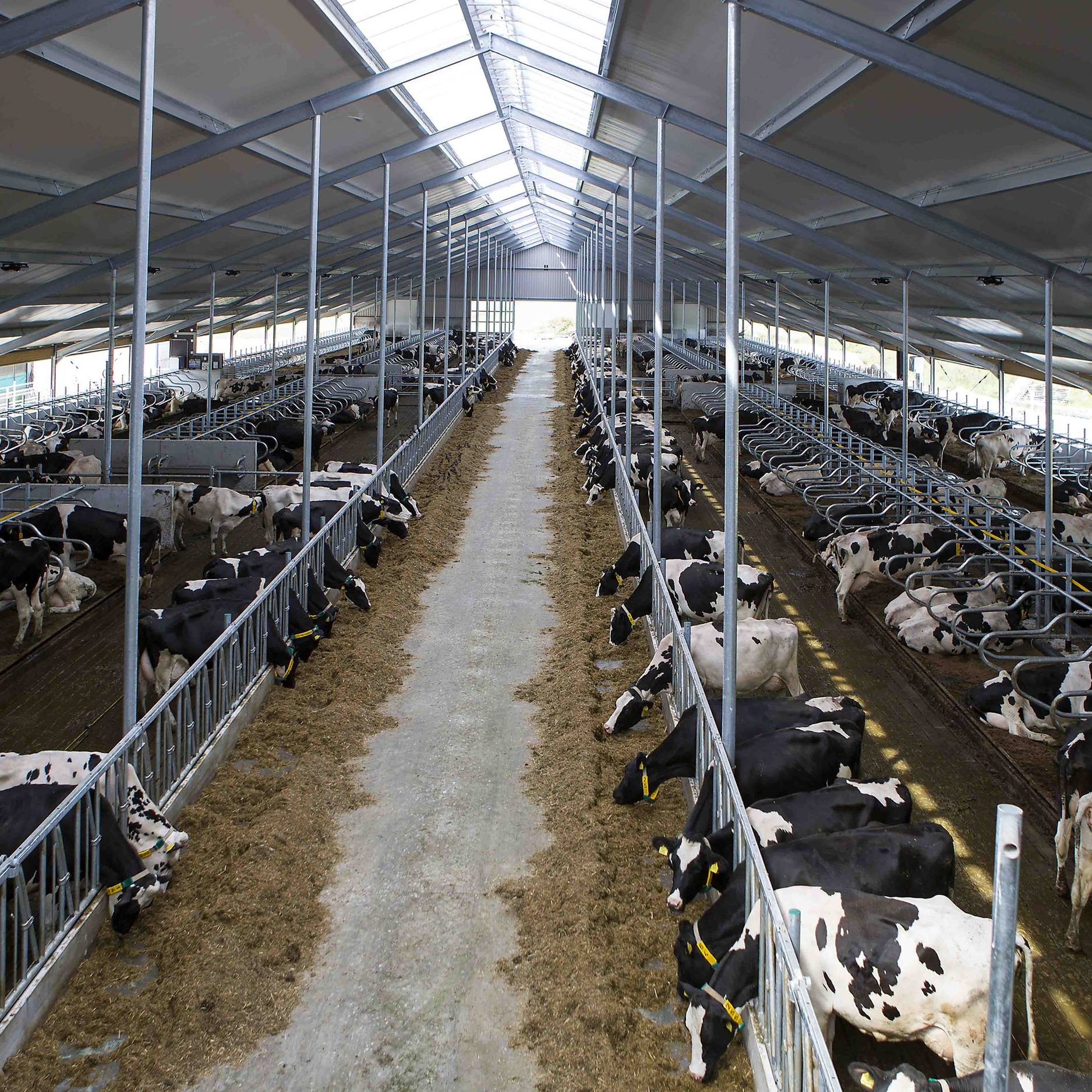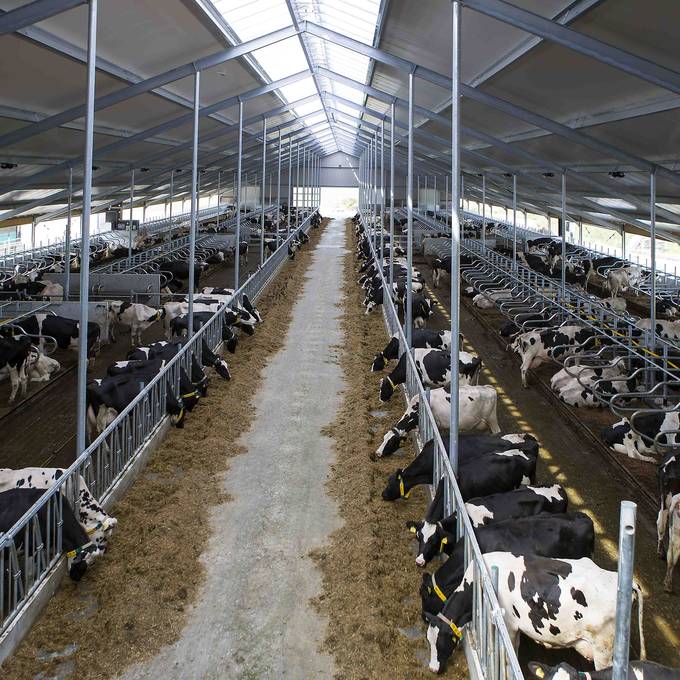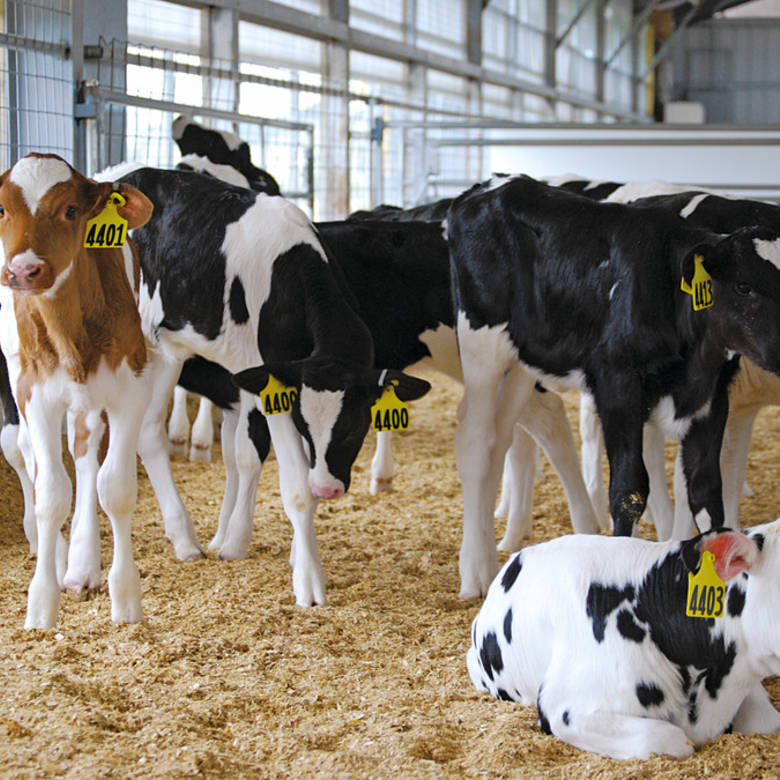 Barn equipment young stock
Do you want your calves to receive the care and attention they need? Good barn equipment contributes to the development and well-being of young calves. By providing calves with good housing at a young age, the calves can grow into strong cows. With the barn equipment for young stock and our calf boxes, you can be sure of the best environment for your young livestock and calves.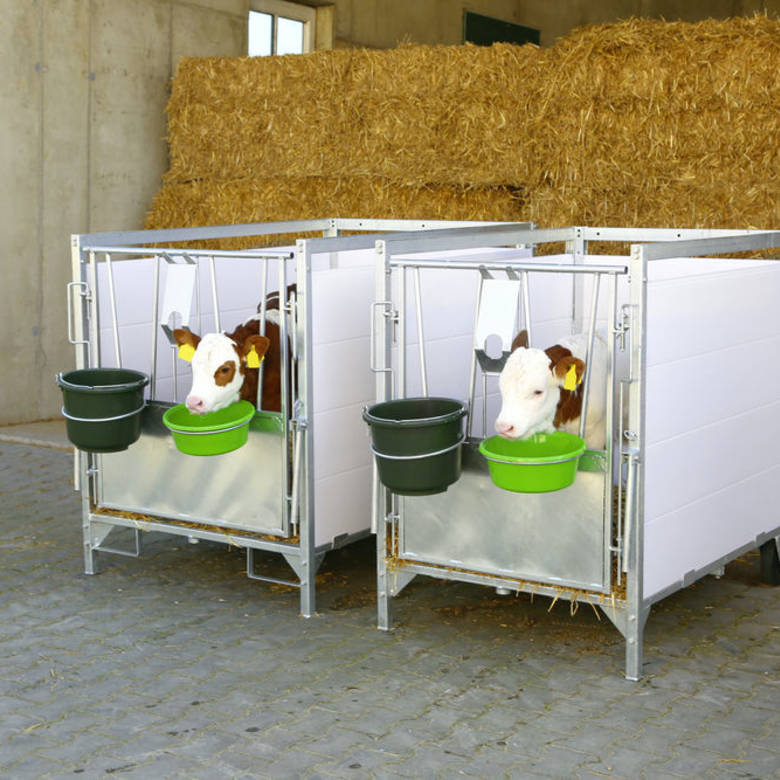 Developing from calf to cow
Young calves are very vulnerable in the first months of life. Calf mortality is therefore a common problem. Not only good hygiene and nutrition contribute to reducing these deaths, the climate in which the calves live is just as important. Proper barn equipment is essential for both cows and calves. Royal de Boer's systems contribute to the good health of young cattle by offering the perfect products, such as ventilation systems for good climate control. The innovative feeding fences provide comfort for your calves and they grow up to be profitable and healthy cows.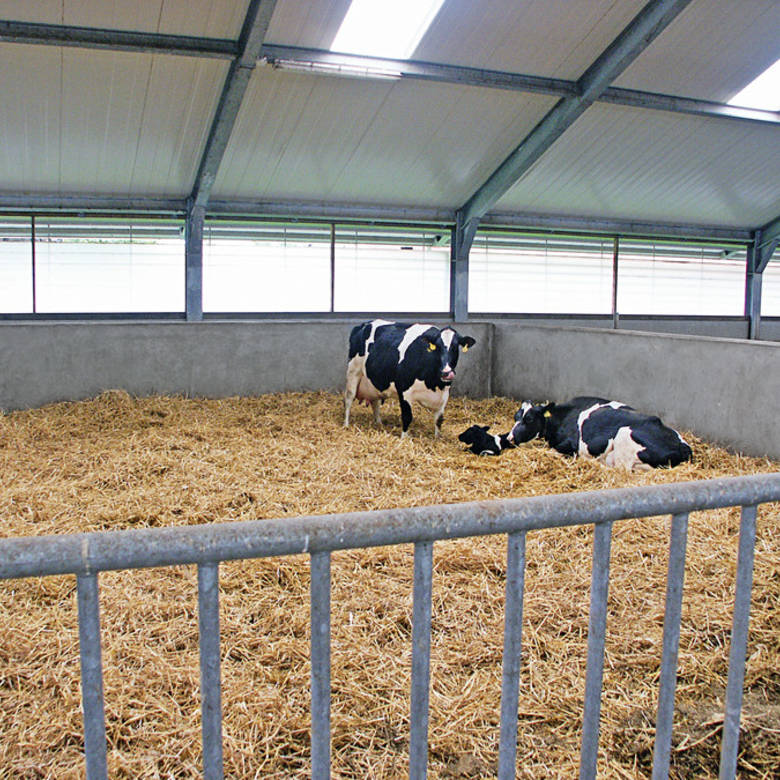 Focus areas for young stock accomodations
During the first weeks after the birth of a calf, nutrition, hygiene and housing are of paramount importance. The barn design contributes to the development of the calf. For example, first of all, lighting plays an important role in barn design. The right lighting depends on the season. Good lighting is not only important for the animal's welfare, but also for dairy farmers. The type of bedding for the rearing barn is another important issue. In addition, the size of the barn plays a major role; young cattle thrive best with enough room to move around. The calves must be able to turn around and lie down in the barn. A good ventilation system is indispensable to prevent infections. At Royal de Boer we want to make calf housing possible in a sustainable way. We achieve this by using good bedding systems, sustainable manure treatment and healthy climate control.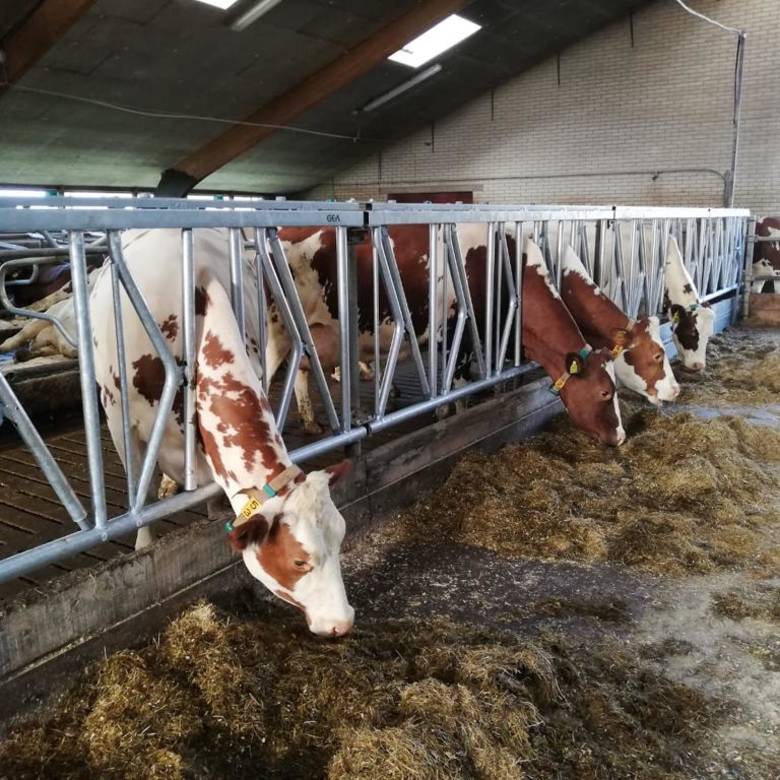 Safe feeding fences for calves
To provide your calves with the best barn equipment, you can choose the innovative self-closing feeding fences. These feed fences are specially designed for calves aged 2 weeks to 22 months. For young animals older than 7 months the fences with the Twist&Lock system are the best solution. The Twist&Lock system has a unique central locking system. This can lock up animals individually or as a group, which is ideal for you as a farmer if you have to look after a calf. Thanks to the large centre-to-centre distance, the young animals have excellent eating space. Not only calves benefit from these animal-friendly feed barriers, the user-friendly system also offers a solution for dairy farmers.