HISTORY OF ROYAL DE BOER
Royal de Boer has a rich history. After all, we have been around since 1869. Want to know more about Royal de Boer? Feel free to contact us.
Contact us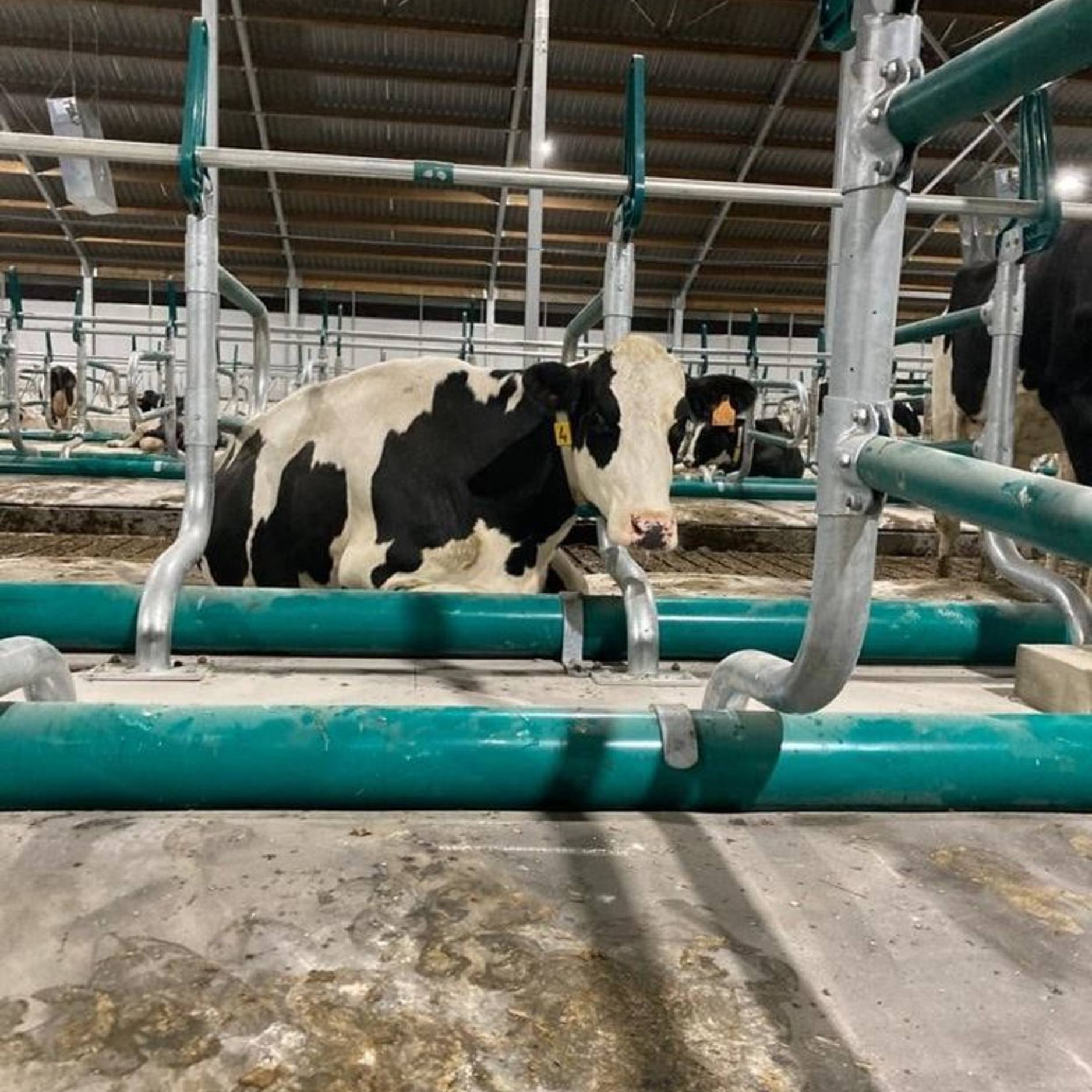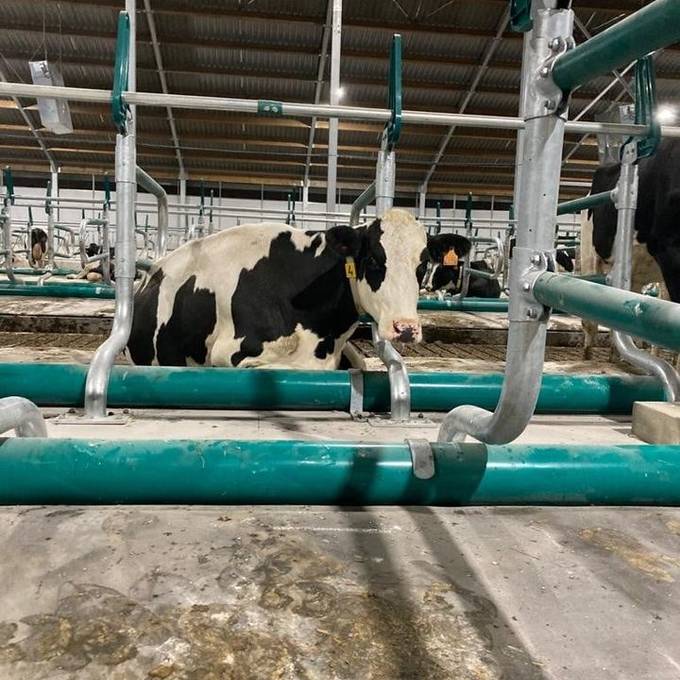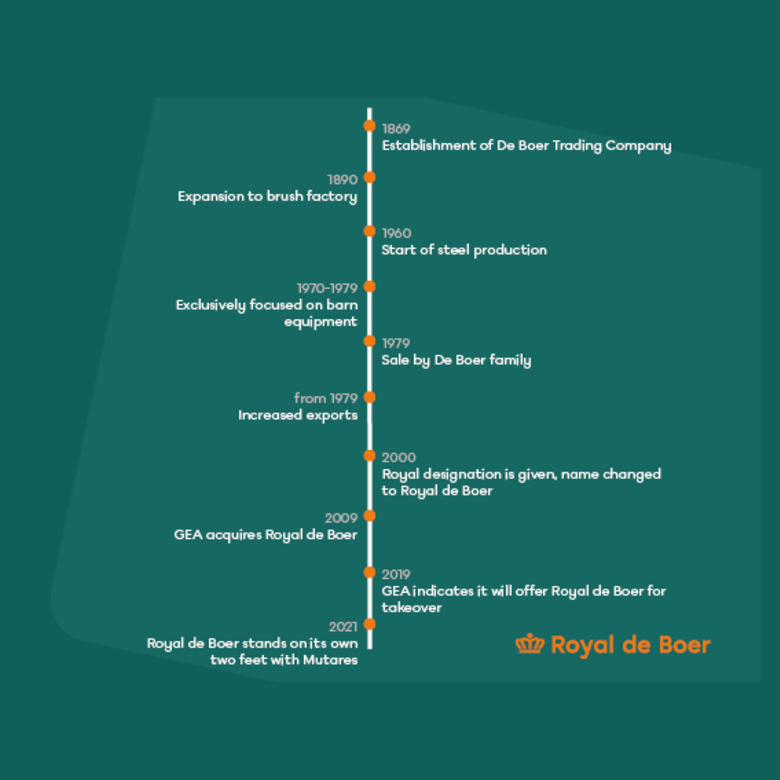 History
Founded in 1869 as a trade company for livestock farmers, the company was soon met with a demand for proprietary products. As a result, a factory was added to the company in 1890. This factory produced brushes for cow care.
In 1960, the factory also began production of steel products. Initially, they made all kinds of steel products. In the 70s, however, the factory began focussing exclusively on barn equipment.

In the late 70s, the De Boer family sold the company. In the years after, export became an ever-bigger part of daily operations. Livestock farmers both in Europe and further afield were able to add the high-quality products by Royal de Boer to their dairy barns.

The year 2000 was an exceptional one. De Boer Stalinrichtingen, as the company had thus far been called, was granted the 'Royal' designation, allowing it to bear the name Royal de Boer from that point onward.

In 2009, the company was acquired by the international GEA concern, making its products part of GEA Farm Technologies. The name and expertise of Royal de Boer remained in place.

In 2019, GEA announced that it was taking a new course. Royal de Boer was offered for sale. In 2021, it was announced that Royal de Boer would once more market its products in its own name, as part of Mutares. Over the years, Royal de Boer has undergone a variety of changes. The common thread throughout all these years is that de Boer has always remained a family business at heart, made up of people with a clear sense of we that are always willing to go the extra mile.