STOP cooling your barn!
You read it right!
At Royal de Boer we are convinced that you should stop cooling your barn immediately. No more lost wind, no more heat stress and above all, no more unnecessary high costs.

How do we think this should be done?
Start cooling your cow!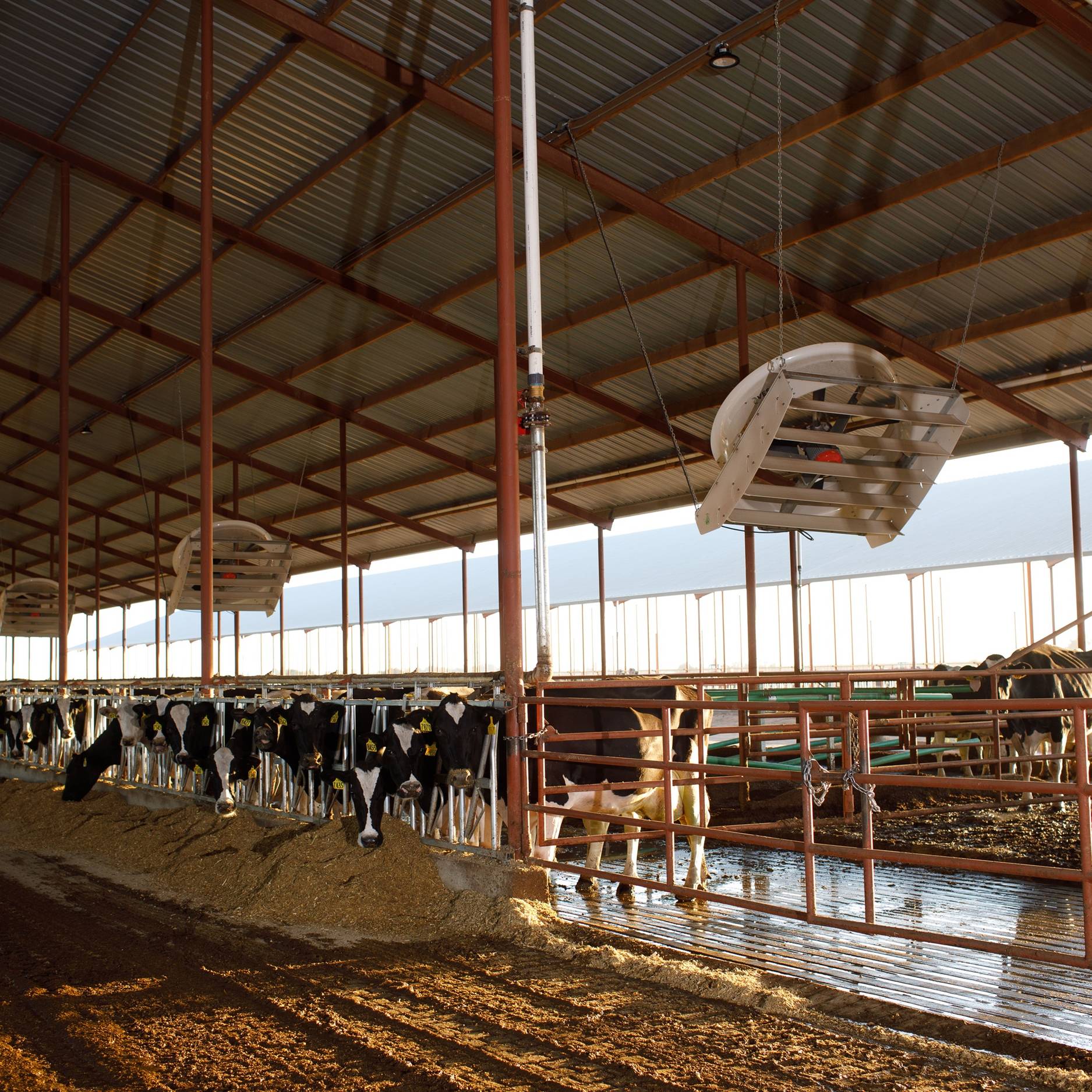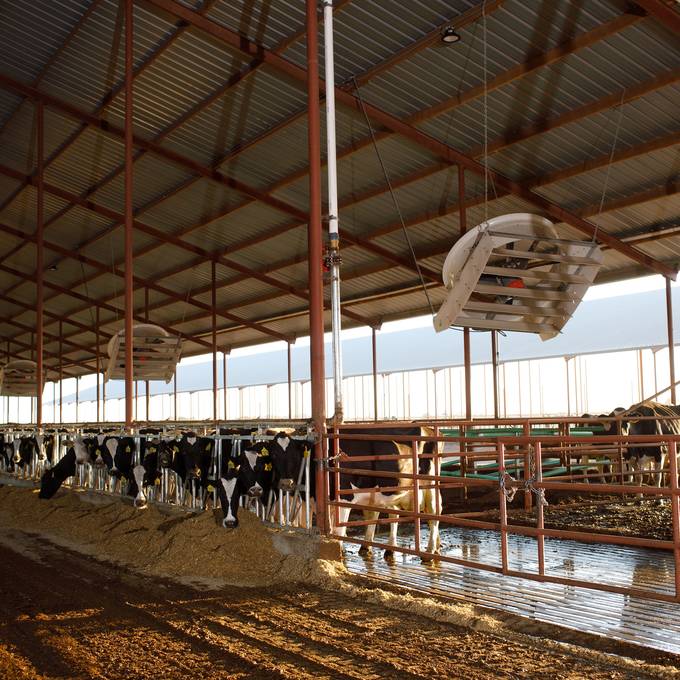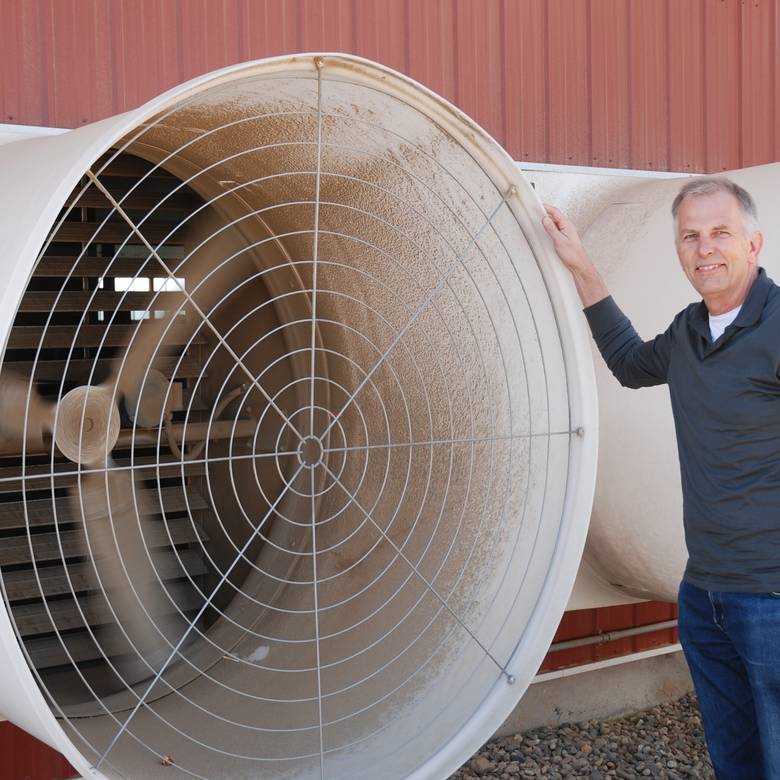 Ventilation is a customized product
"Ventilation is more than installing fans according to the latest trend or with the lowest installation cost. It is also more than ventilating only your lactating dairy cows to maintain milk production. A complete and efficient ventilation system ensures that all your cows are cooled: lactating (dry) cows, nursing cows and cows in waiting areas.
Why?
Our years of practical experience and various studies show that the negative effects of heat stress on the health of animals and their offspring are very large. With the knowledge and expertise we have gained in practice, we are happy to help you with a complete ventilation plan to efficiently cool all your cows. This way, not only your cows, but also your farm can perform optimally!"
Gerie Jacobs, Sales Support Manager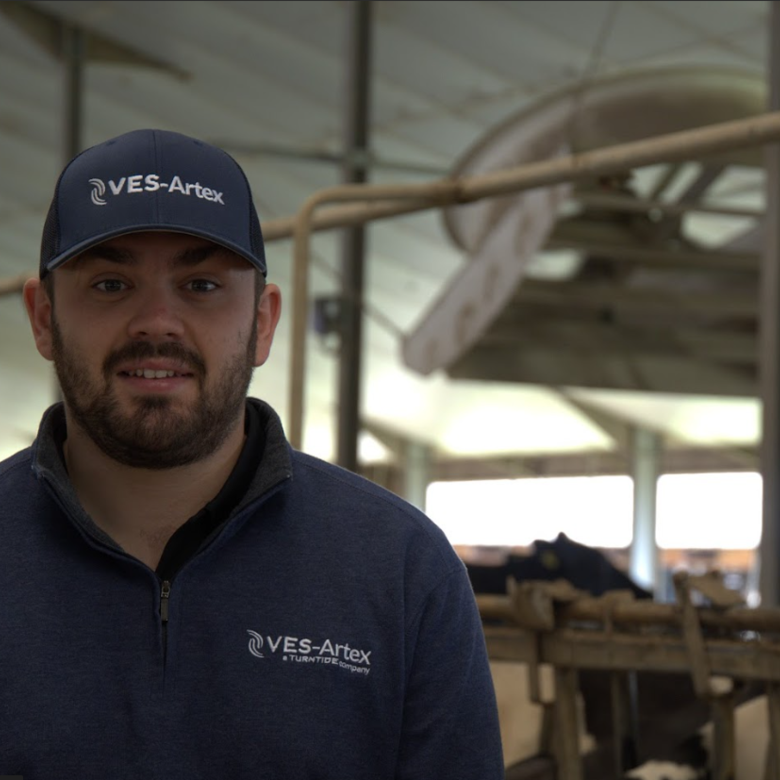 Ventilate where the cows are
"The topic of heat stress strategies for dairy cattle is becoming increasingly popular in Europe. Summers are getting hotter, causing heat stress to play up in almost all barns. This is noticeable in the milk production, fertility and health of your cows.
As a dairy farmer, it is therefore important to invest in a reliable system that solves this problem efficiently. A system that offers benefits not only during warm days, but 365 days a year. With the ECV-Fan, we take care of this.
With this VES-Artex system, you can be sure that you are efficiently ventilating your cows and not just your barn. Because if we don't cool the cow, why bother?
At Royal de Boer we look closely at your farm and your data to ensure that the ventilation system is optimal for your cows and your barn climate. In the end, you are guaranteed a return on your investment!"
Huw Jones, Ventilation specialist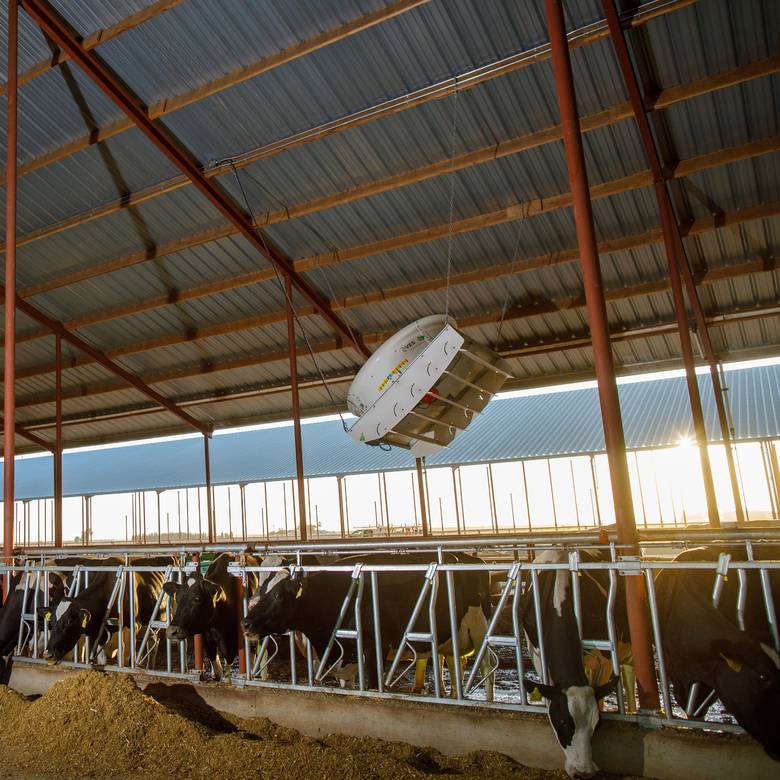 The ECV-Fan
This unique adjustable barn fan is designed so that the louvers give off a laminar flow. That means the airflow can move around the cow in layers of air.
Thus, even when your cow is behind a cow or object, it is cooled at all times. A unique system that, among other things, effectively prevents heat stress!
This fan also prevents dust and sand from being blown up, which is very beneficial for the lungs of your cows. In short, the ECV-Fan ensures healthy and comfortable cows, so you will see a noticeable difference in milk production and fertility.
The fan:
- Directs wind at the cow and does not lose wind to your barn
- Delivers an even, laminar airflow
- Creates a very pleasant environment for your cows
- Boosts noticeably the productivity and health of your cows
- Cools in desired direction through adjustable dampers