Barn Concepts
With over 100 years of in-house experience, we design the barn equipment that suits your needs, requirements and operations.
Royal de Boer Barn equipment
A healthy cow without stress performs better and lives longer, which is what we call cow welfare.
With our expertise built up over the years in barn design and efficient barn design, we can ensure that cow and human feel at home. We don't do this alone, but as a team, together with the farmer and the Royal de Boer dealer.
We are only satisfied when all cows feel at home in the barn.
We are: Royal de Boer, barn equipment where cows feel at home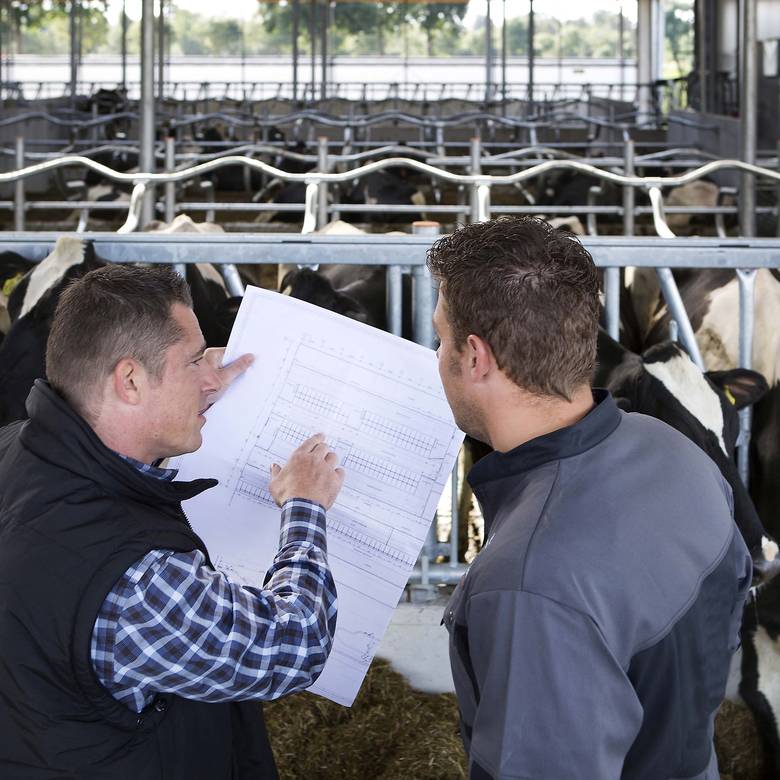 Complete barn equipment for cows
Do you want your cows to have the most optimal environment to feel at home? Good barn equipment contributes to the well-being of your cows. Your cows will produce more, be healthier and have a higher yield with Royal de Boer's cow housing equipment.
Get in touch